Gas Heater Service Burwood
Gas Hot Water Heater Burwood
With decades of experience in the industry, we have become the recommended choice for hot water system products and servicing the city of Burwood. As a family-operated business, we understand the individual needs of our clients and provide a high standard of service and support to ensure your complete satisfaction. We have built our business on providing professional hot water services to both our residential and commercial clients, and have forged strong relationships with some of the industry's most recognised manufacturers, including Rinnai, Rheem, Thermann, and EvoHeat.
Firstly as we are gas heater service Burwood specialists we will work with you to put together a regular maintenance plan. As hot water units and gas appliances do suffer from natural wear and tear. Therefore ensuring your hot water unit and gas appliances will last for as long as possible. Secondly with routine maintenance and repairs you can significantly increase the life span of your system. Our tradesmen can come in, inspect and test the gas and electrical components, sacrificial anodes and tempering valves.
If you need a gas hot water system installed, serviced or repaired, you've come to the right place. That's because, we have 15 years of industry experience, the right tools and the right know-how to complete any job. Our tradespeople adhere to a high standard, which has earned them a stellar reputation in the industry for their quality workmanship, courtesy, and reliability. You are guaranteed of an excellent service as our staff is highly experienced and fully trained to carry out all types of gas heater service Burwood and repair work quickly and efficiently.
Quick Contact
Contact Our Friendly Hot Water Systems Team.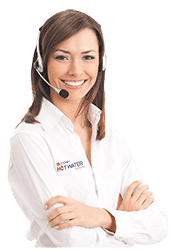 Emergency Hot Water Service Burwood
Firstly as faulty hot water units & gas appliances can lead to a dangerous situation such as a gas leak. Therefore if you smell gas in your home or suspect you need a gas leak detector. You need to get it fixed right away by the emergency gas leak service specialist at Burwood Hot Water Systems. Our licensed gas fitters are the best in Burwood, and they're available 24/7. Finally with our combined years of knowledge and expertise, we'll find the leak quickly and repair it for you as soon as possible.
By choosing to install a solar hot water system, you will benefit from lower household costs, less maintenance hassles and living an eco-friendly lifestyle. You won't have to compromise on comfort, and can continue to use the same amount of hot water as you do with your conventional system. Enjoy hot water anytime of the day without worrying about an increased electricity bill or power outages. Let the team at Hot Water Factory install a high quality solar water heating system in your home.
We believe in providing a reliable gas heater service Burwood that has the client's best interests in mind at all times. One of our fully qualified hot water plumbers will give you honest, expert advice on how to resolve your hot water problem, both correctly and cost-effectively. Our fully licensed plumbers will assess the overall age and condition of your unit and advise on a hot water servicing plan that will provide maximum efficiency and unit service life, with the capability of implementing fully-fledged hot water system repairs in Burwood.
Gas Hot Water Installation Burwood
If your hot water system has seen better days or you would like an upgrade to a newer and more efficient system please call our office today. Therefore, if you feel a little confused or daunted at the prospect of picking the correct gas hot water system for you, we are happy to help. So we can use our expertise to recommend the right size and style of system that will be perfect for you and your family.
Furthermore, we can help you make informed decisions on a number of things that you may have not given consideration to. Therefore, when it comes to hot gas heater repair, Burwood Hot Water Systems has the experience and know how to repair your broken hot water system. Hence, from gas to electric and even solar, the team at Burwood Hot Water Systems can repair and service your hot water system. So modern day domestic hot water heaters are generally very reliable.
In addition, not only will installing your hot water system improve the life of your hot water system but save you money, keep your family safe and supply you with wonderful hot water. Also, Burwood Hot Water Systems fully licensed master plumbers and gas fitters trained in the repair, service and installation of all major brands of hot water systems including Dux, Rheem, Rinnai, Thermann and EvoHeat. So we are here to assist, if you need a repair, gas heater service Burwood, maintenance or installation. Likewise, even if you are not certain and just want to ring in and check then call us or send us a message via the contact page.
Hot Water Relocation Burwood
If you want to relocate or move your current hot water system, we provide a wide selection of gas and electric hot water systems, including instantaneous or continuous flow and gas storage models by leading brands such as Rheem, Dux, Rinnai, AquaMax and EverHeat. Prices include full installation and basic electrical work, and we offer competitive interest free payment plans as well. We can often implement same-day system replacement, but if our suppliers are closed we've got you covered with an emergency hot water system before returning to install your new system once suppliers have opened their doors.
If the home's water heater is old and inefficient, it may be wise to replace it with a more dependable, energy efficient system. On the other hand, if the water heater is in good condition other than the current problem, it may be more cost effective to have it repaired.
Furthermore, when your hot water system breaks down, you really don't have to wait around for your plumber to arrive. So you need hot water now, and we make sure you get it without any delay. Also, our experts can help you with all types of gas heater repair and the best part is we offer same-day gas heater service Burwood to get your hot water system running in no time. In addition, almost every plumbing issue is a stressful experience, but hot water system breakdown is something that gets you worrying a bit more. So it is not only an inconvenience but also a potential hazard to you and your property's electrical system. Finally, we're also fully insured and pledge to leave your home neat and tidy. No messy clean-up after we're done!
Gas Hot Water Repair Burwood
When your hot water heater starts to misbehave or breaks down completely. So there are various components that could have failed to cause this. Hence, at Burwood Hot Water Systems, we have the most effective solutions to some of the most common hot water problems, such as leaking tank, bad thermostat, pilot light keep extinguishing and poor connections to name a few. Also, a hot water system breaks down when its least expected, and getting it fixed or replaced can be a burden on your finances. So this is the reason why we strive to offer the most reliable yet affordable hot water repairs in Burwood. Certainly, to get your hot water system up and running, without burning a hole in your pocket.
Furthermore, when your hot water system breaks down, you really don't have to wait around for your plumber to arrive. So you need hot water now, and we make sure you get it without any delay. Also, our experts can help you with all types of gas heater repair and the best part is we offer same-day service to get your hot water system running in no time. In addition, almost every plumbing issue is a stressful experience, but hot water system breakdown is something that gets you worrying a bit more. So it is not only an inconvenience but also a potential hazard to you and your property's electrical system. Finally, we're also fully insured and pledge to leave your home neat and tidy. No messy clean-up after we're done!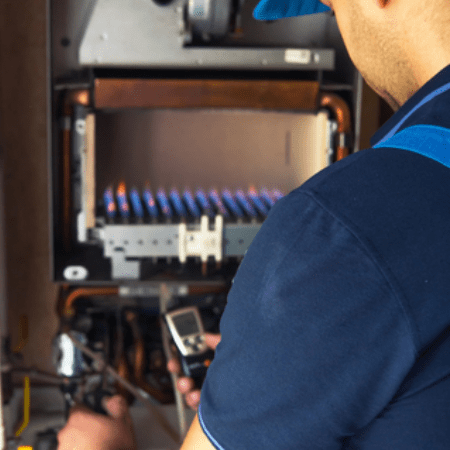 Type of Hot Water Heaters
There are several types of hot water heaters available to Australian homeowners. Companies such as Rinnai, Rheem, AquaMax, and Dux make excellent quality hot water heaters. The gas hot water systems and electric hot water systems are more traditional but have been improved with new technology over the years to be even more energy efficient in their operation. Solar hot water systems use newer technology and are gaining in popularity because of their energy efficiency and use of the sun rather than gas or electricity for fuel. When choosing to install a solar hot water system, you will need to make sure that its position on your roof has good exposure to sunlight, and is not being shaded by large trees.
Professional plumbing services include a lot of different tasks, such as inspection, diagnostics, installation and repair of the plumbing systems. When it comes to new constructions, plumbers are an essential part of the project and have many different duties. Professional gas heater service Burwood cover the main plumbing systems in your home, such as gas and water heating, water supply, drainage and waste management, and so on.
Why Us?
We are committed to providing high quality workmanship and a friendly service for domestic and commercial plumbing repairs and installation. We are authorised installers for major suppliers. Available 24/7/365 for all aspects of domestic and commercial plumbing and gas fitting needs. We offer a comprehensive installation, maintenance and repair service for all types of gas heaters. We recommend that all gas heaters and appliances be serviced every two years to ensure operation at the highest safety level.
Whether your plumbing needs are simple or complicated, our competent plumbers are not just professional and courteous; they are knowledgeable and exceptionally skilled in regards to "pipes". We have established an outstanding reputation in the community by offering exceptional workmanship superior customer attention and most of all – great results.
Furthermore, as a family-owned business, you can count on us to provide a friendly experience. Unlike at some larger companies, our customers are more than mere numbers in our system. Hence, come and see for yourself why so many have trusted us for hot water heater repair in Burwood, along with virtually all other residential or mobile plumbing needs. So you can either book now through our online enquiry form, or call or email us directly. Lastly, the next time your hot water heater acts up, you'll know you can count on your family neighbourhood plumber at Burwood Hot Water Systems.
AquaMax Water Heater
AquaMax hot water systems are one of many leading brands in Australia. It was started in 1988 and since its inception, this company has strived hard to convey essentially the most innovative product in the market. Whether it's their wide product differ or the ground-breaking foremost pressure technology, this company is acclaimed for providing out-of-the-box products.
Quality will never be a complication with AquaMax hot water systems. The company is notable for manufacturing good high quality and advanced products at real costs. The heaters have life and are often backed by 5 to 10 12 months warranty
Dux Water Heater
It was back in 1915 when the Middleton household decided upon this name for their latest range of hot water heaters which might be initially fuelled by electrical energy. The first kind of hot water system which Dux produced was an electrical heating system for showers and baths. It was then some 25 years later down the monitor in 1940 that Dux created their first instantaneous water heater, this was early technology using a ceramic model system to heat the water. It was then one other 20 years later in 1960, 45 years after Dux started the business that they added a variety of copper tanks to their product checklist which might be roof mounted.
EvoHeat Water Heater
EvoHeat hot water systems have opened up pave the way in which for sustainable heat technology in Australia. For over a decade EvoHeat have been providing heating and cooling options for residential and industrial companies throughout Australia. Their hot water systems are beautifully effective, slashing running costs and cutting carbon emission. EvoHeat provides an answer for probably the most primary home hot water system by to full-spectrum industrial water and house heating and cooling necessities. We've got vitality environment dedicated options for each situation.
Rheem Water Heater
Rheem has a deserved status as among the great water heating manufacturers available. The company initiated making water heaters in Melbourne in 1939. Since that point, it has been an industry leader in both high quality and advancement. It has continued to provide hot water options all throughout Australia, producing hot water systems that deliver most power effectivity, whereas additionally having excellent durability. Even with these innovations, Rheem hot water systems is still dedicated to doing the basics properly. Meaning providing hot water systems that stand as much as the test of heavy use over time, whereas additionally being cost efficient.
Rinnai Water Heater
Rinnai has managed to build a superb image in Australian market by offering hot water systems that are superior in high quality and aggressive in costs. They invest closely of their analysis and growth and thus develop a variety of hot water system which has distinctive advantages such as security, versatility, water conservation, excessive effectivity and durability. Continuously try to enhance with their every product. As experts in hot water system repair and maintenance work, we've noticed that the form of product high quality this brand provides is just unmatchable. This brand is amongst our high ideas to all our clients.
Thermann Water Heater
Thermann creates outstanding products which are geared in the direction of performance and engineered for effectivity. In addition, Thermann hot water methods feature modern design and the newest technology, all geared toward delivering you outstanding quality water heating. It's a hot water brand setting new requirements for decent water in Australia. With a commitment to design and technology, Thermann innovate with a number of the finest supplies and parts within the business. Thermann provides a variety of hot water systems. Leading warranties put Thermann a step above the rest and make them a preferred family choice around Australia. Thermann put the customer first and have a dedication to high quality.
Burwood Hot Water System Reviews
See what people say about Burwood Hot Water Systems
Had an issue with my ducted heating and had asked around. Found this service offered the best prices for repairs and service. They came around promptly and fixed it all up in about 45 minutes. Highly recommended and professional.
They were quite helpful and knowledgeable about our gas heater which had some issues. They were happy to answer all my questions and explained exactly what was wrong, even showing me the cracks on the gas exchange. Would definitely recommend them!
Thank you for your great service and support. Their team repaired our heater as a good will gesture even though it wasn't there fault. My family and I really appreciate it and will always recommend your services!
It could be a number of reasons from your water heater being too small in which case you may need a larger capacity model, or it could be that you have low gas pressures, or you may need to increase the temperature on your thermostat. But be careful, increasing the temperature can lead to burns and scalding. Another possible cause could be the increase of lime or sediment build-up in your tank. Draining this build-up could help.
For gas heater service, please contact Burwood Hot Water System now!
That depends on the cause of the problem. If the temperature and pressure (T&P) valve fails to turn off your water heater when the temperature or pressure is too high, your water heater could explode. However, many water heater leaks are caused by other issues (such as sediment buildup that leads to corrosion), so the explosion of your tank isn't the top concern. In any case, you should call a plumber if you notice any type of leak around your water heater.
Wondering who to call for water heater repair? Don't put your family at risk—if your water heater isn't burning properly or your tank is damaged, contact Burwood Hot Water Systems right away!
The most common thing that affects water heaters is sediment buildup, especially as the water heater gets older. When water is heated, minerals like calcium and magnesium collect along the sides of the tank and the burner. If these minerals are not filtered out of the water heater, they form a sediment barrier that will settle on the burner and seriously affect your water heater's performance. The best way to keep your water heater safe? Call Burwood Hot Water Systems for any water gas heater service now!
Certainly, it is recommended that the tank type water heater is drained annually to minimise the buildup of sediment in the bottom of the tank, as well as have a general inspection or tune-up by a licensed professional. By comparison, the inlet filter in tankless water heaters should be cleaned on a monthly basis and the unit should be flushed regularly with a glycol solution. Hence, the tankless heaters should also be serviced annually by a trained technician.
For gas heater service, please contact Burwood Hot Water System now!
Most noteworthy, there are many options for water heaters when it comes time for a replacement. So the most important factor in choosing a water heater really depends on your household, your future water demands and how long you plan to stay in your current home. Hence, with tankless, condensing and storage tank units available these days it's important to know your options in water heating to make sure you are buying the best water heater to suit your needs.
In addition, we suggest you do a little research and check out your options before making a final purchase. So give us a call and we'll be happy to discuss the different models available today.
Ready To Post Your First Job?
Just Enter Your Job Details and we will get back to you within 24hrs.